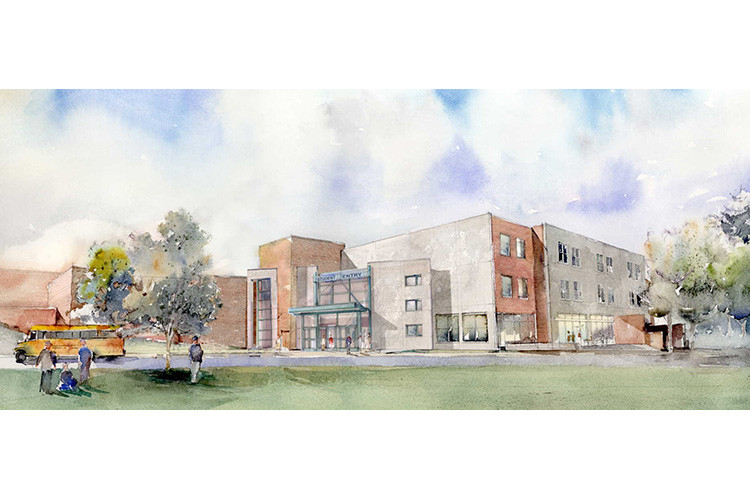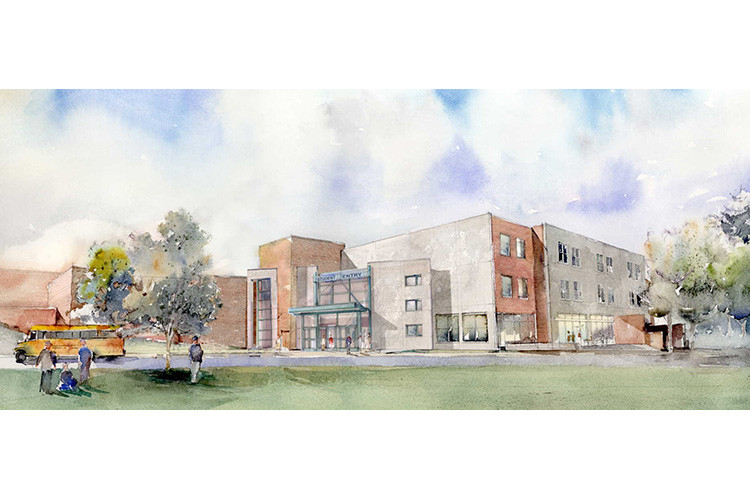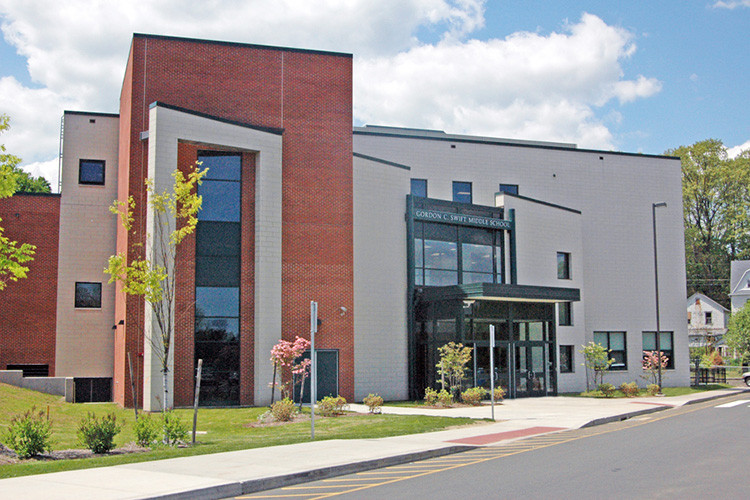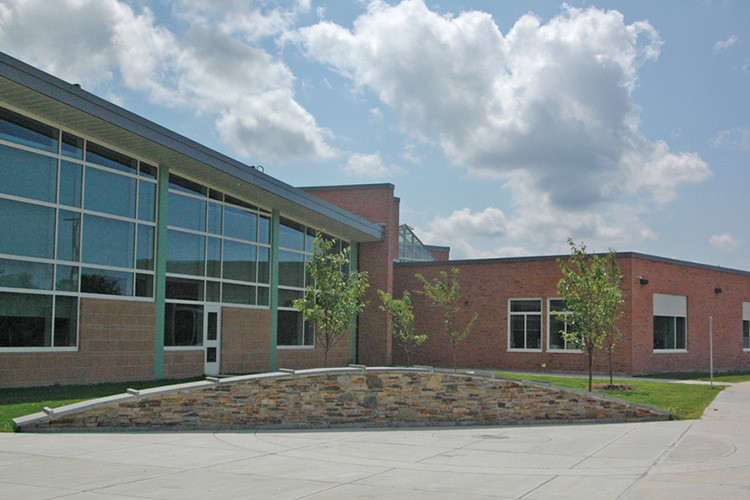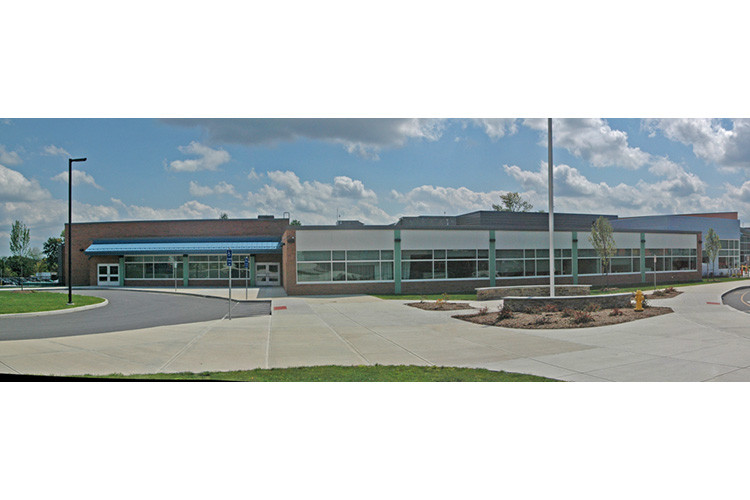 Swift Middle School
Oakville, CT
---
Site/Civil Engineering | Land Use Permitting
As a growing community, the Town of Watertown was quickly outgrowing the existing structure and facilities at the Gordon Swift Middle School and upgrades to the school campus were necessary to meet ever increasing academic standards. The additions at the school included fully renovated classrooms, labs, a media center, expanded common areas and a brand new synthetic turf field for athletics.
Civil 1 was honored to be part of the team tasked in designing the site plan, detailed grading, and storm water management plan, which included an expansive subsurface underdrain system for the new athletic fields. The renovation of the Gordon Swift Middle School is a shining example of marrying modern technology and construction with the traditional character of the existing school buildings.
The Gordon Swift Middle School lies within the FEMA flood plain and the safety of the children and teachers were of utmost concern. Therefore, there was a very close working relationship between Civil 1, the Town, and the CT Department of Energy & Environmental Protection to ensure that the school would meet all local and state regulations and to obtain Flood Management Certification.