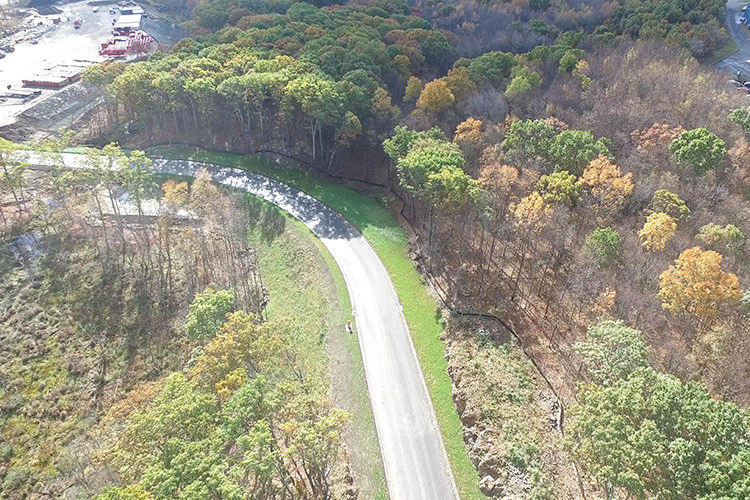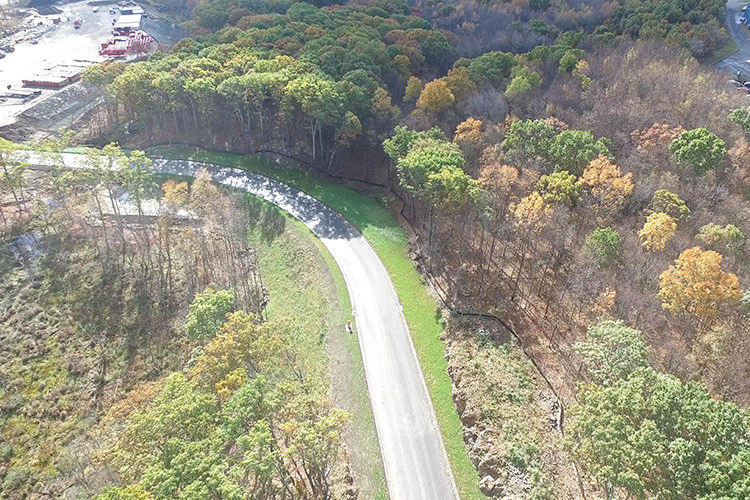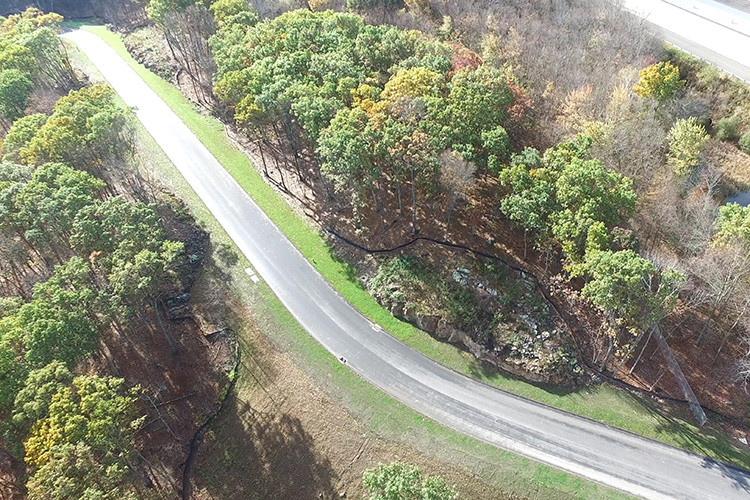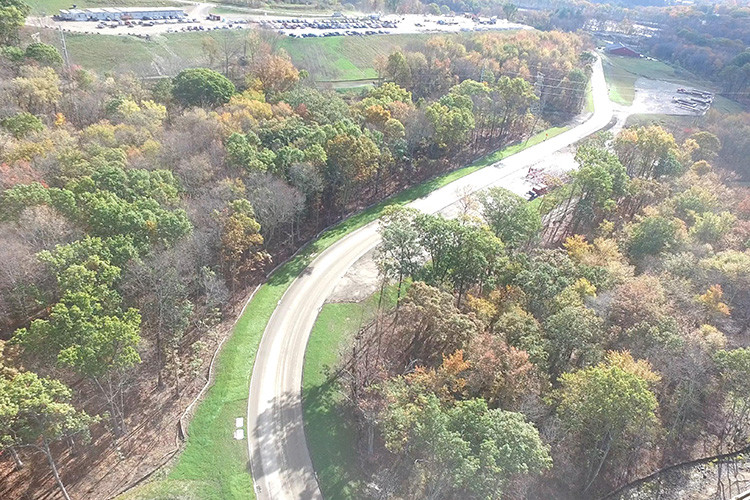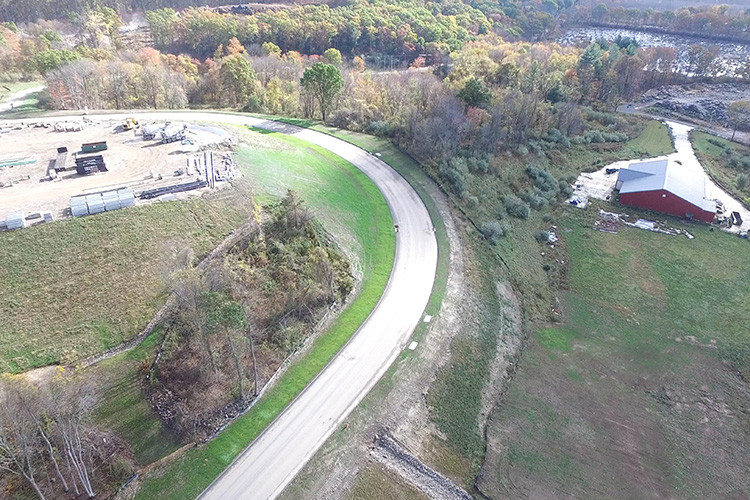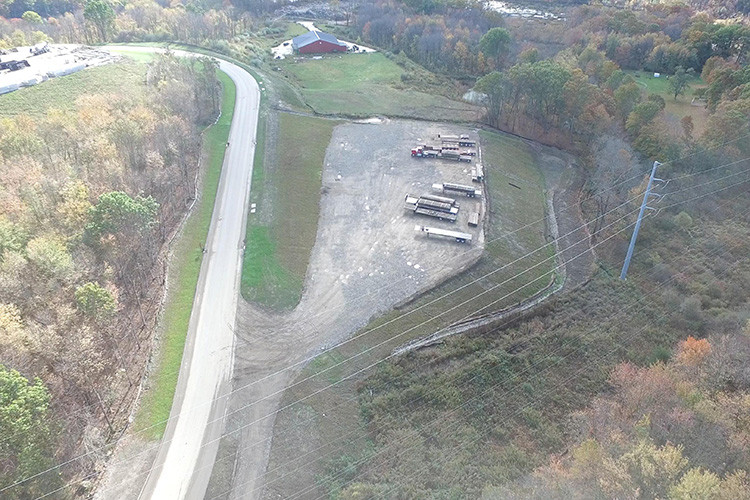 E Commerce Drive
Oxford, CT
---
Site/Civil Engineering | Land Surveying | Land Use Permitting
Approximately 4450 linear feet of new road, E Commerce Drive, was constructed east of the Waterbury-Oxford Airport to connect the airport to the CPV Towantic Energy Project. This road network construction also serves the Woodruff Hill Industrial Park, which contains 17 industrial building lots covering approximately 290 acres.
Civil 1 completed the road grading, utility, erosion control, and stormwater management plans, conducted inspections throughout the construction process, and led the project team through the complex permitting process with the State and local land use agencies.
The project area contained a significant amount of wetlands and sensitive environmental areas. The roadway design included multiple wetlands crossings to maintain connectivity between the various wetland areas and a detailed erosion and sediment control plan and stormwater management plan to protect the wetlands areas both during and after construction.