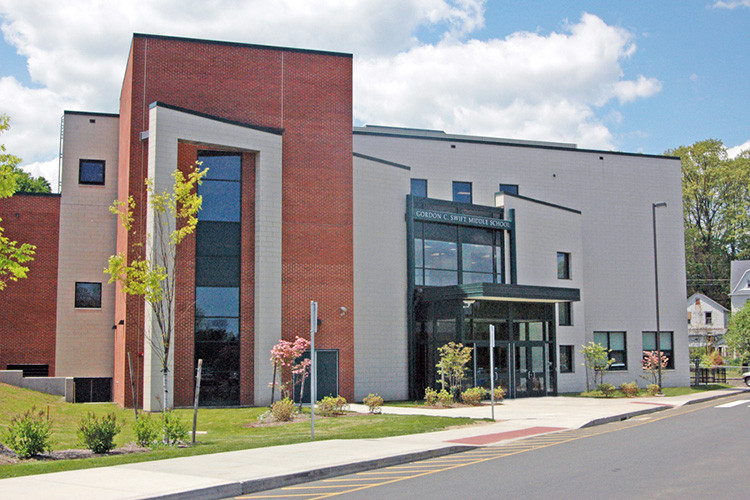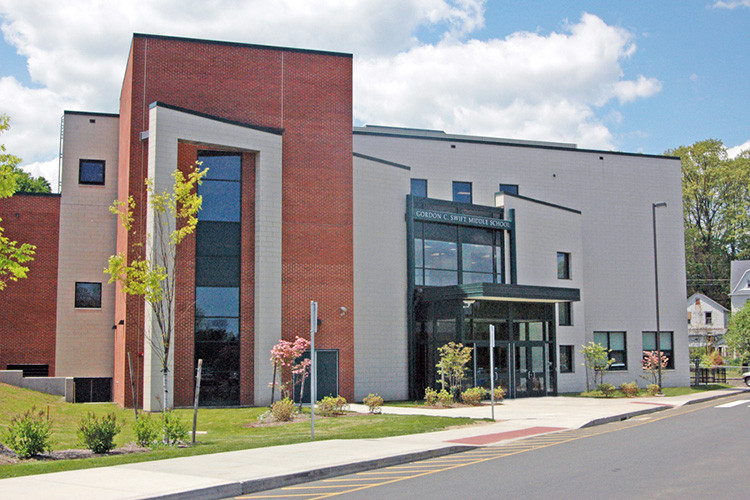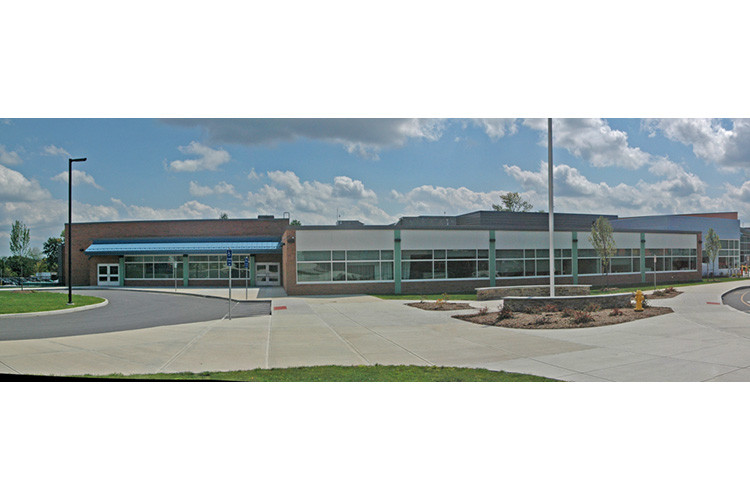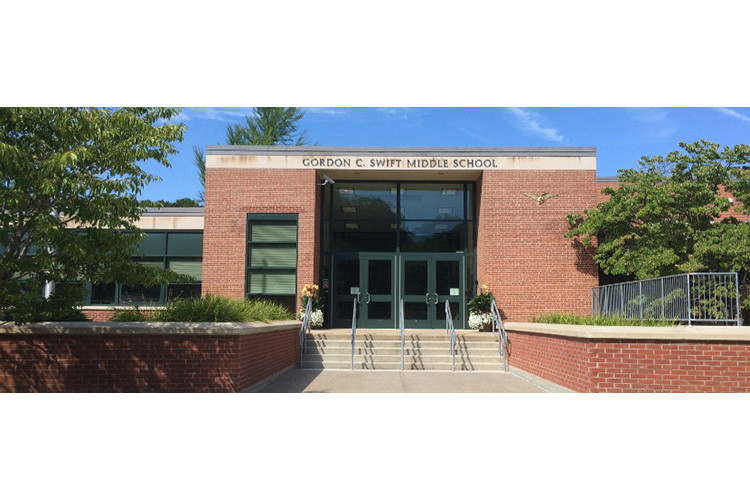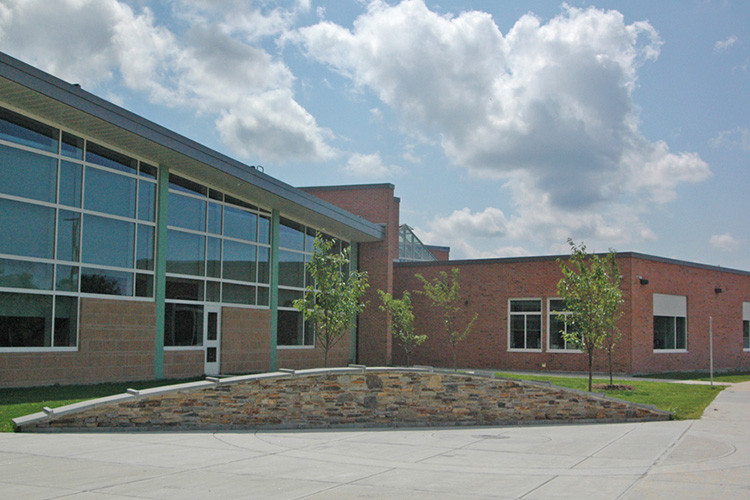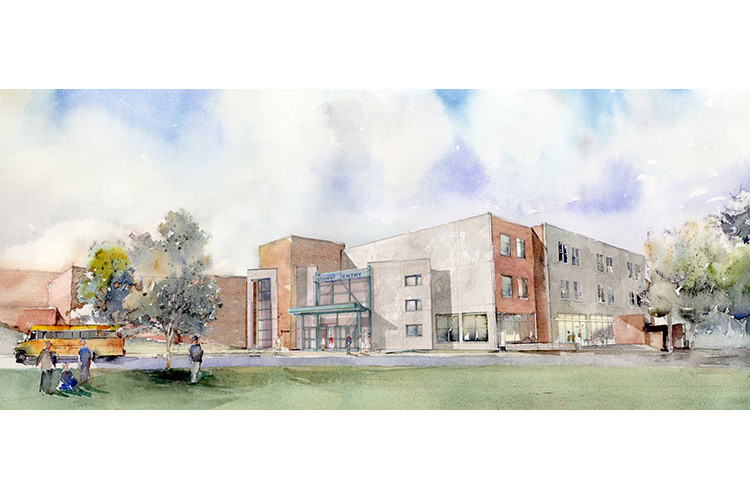 Swift Middle School
Oakville, CT
---
Site/Civil Engineering | Land Use Permitting
Swift Middle School, located in the Oakville section of Watertown, required significant site upgrades to be undertaken along with interior renovations.
Civil 1 provided plans for the design of parking and traffic circulation improvements, including new bus and parent drop-off loops, as well as grading, storm drainage and erosion control. We also designed the drainage system consisting of a series of pipes and cleanouts for the construction of a new synthetic turf field which lacked natural drainage qualities.
An analysis of the FEMA flood plain associated with Wattles Brook, which flows through a large culvert under the adjacent roadway, directly toward the main entrance of the building was conducted. The findings indicated that the property could become compromised in the event the brook over-topped the culvert. Civil 1 used flood elevation tools to determine if the entrance steps would be in the flood plain if the culvert ever became blocked.