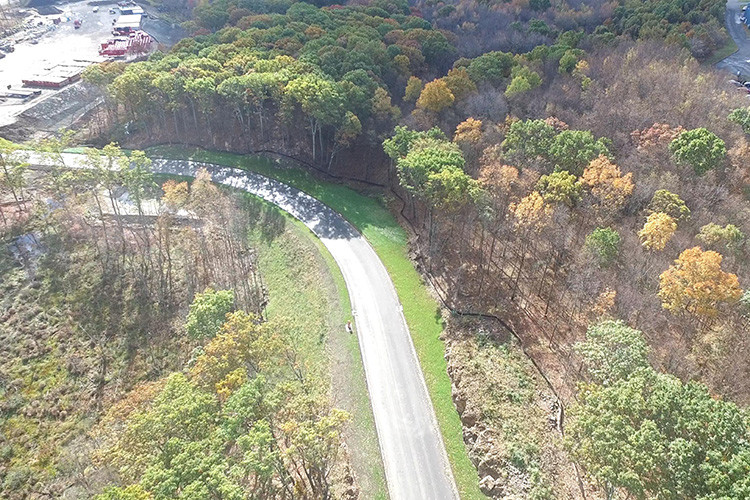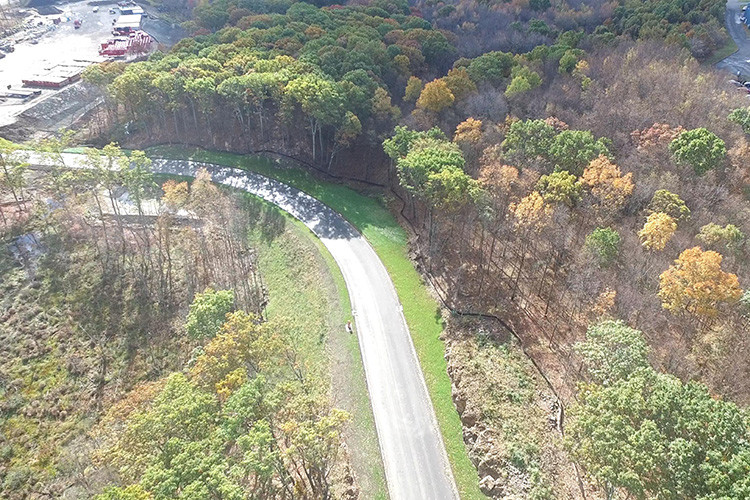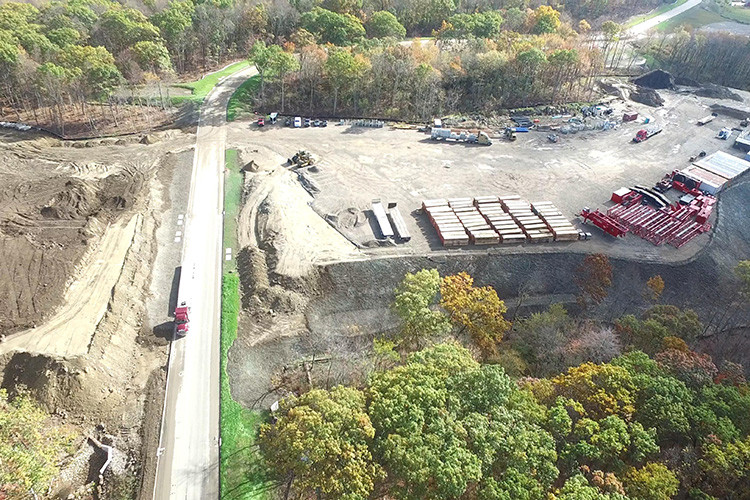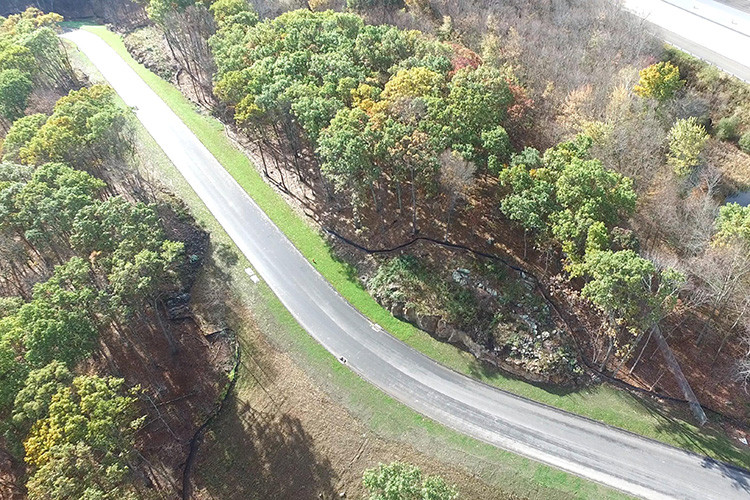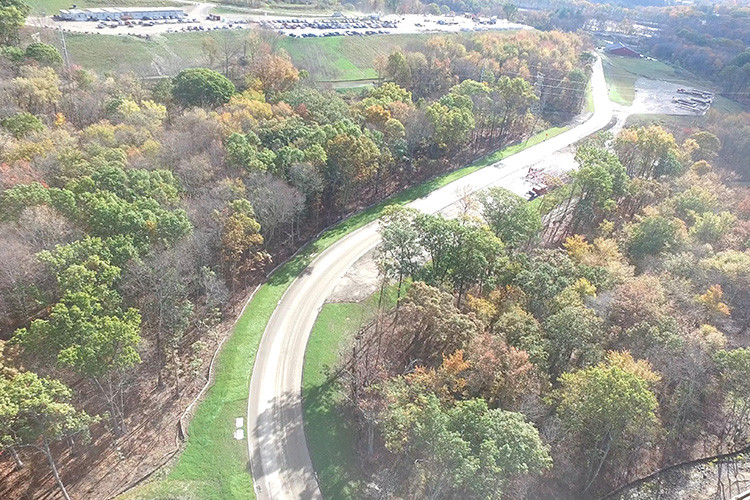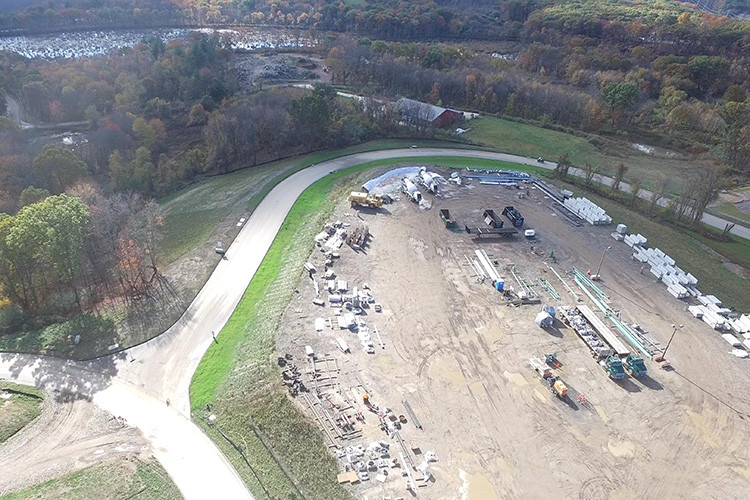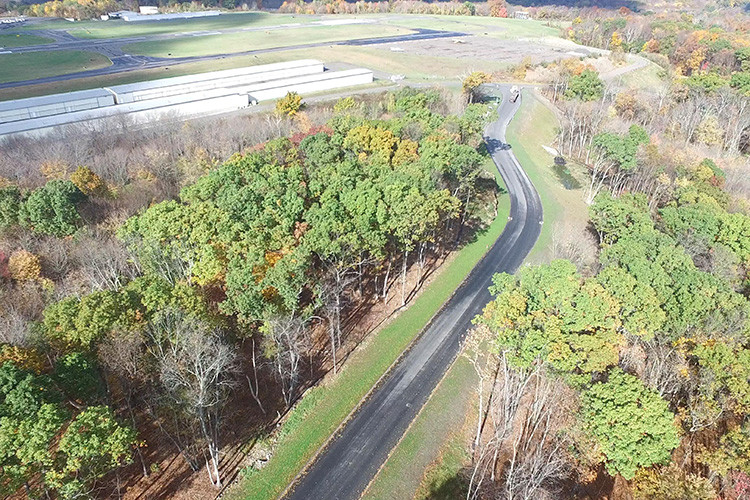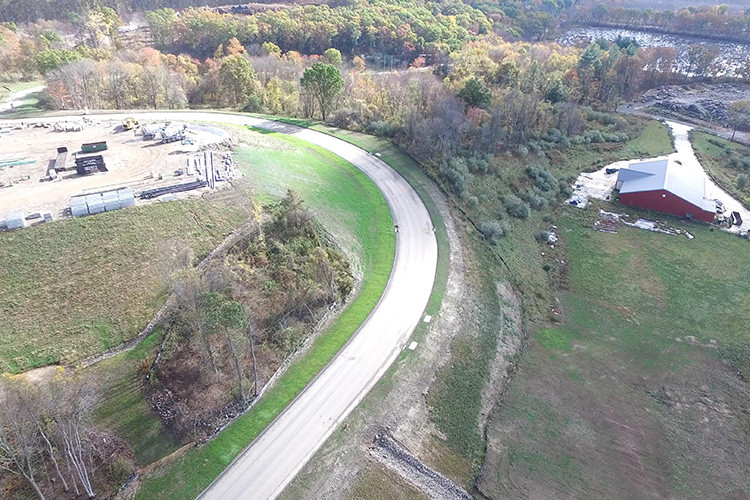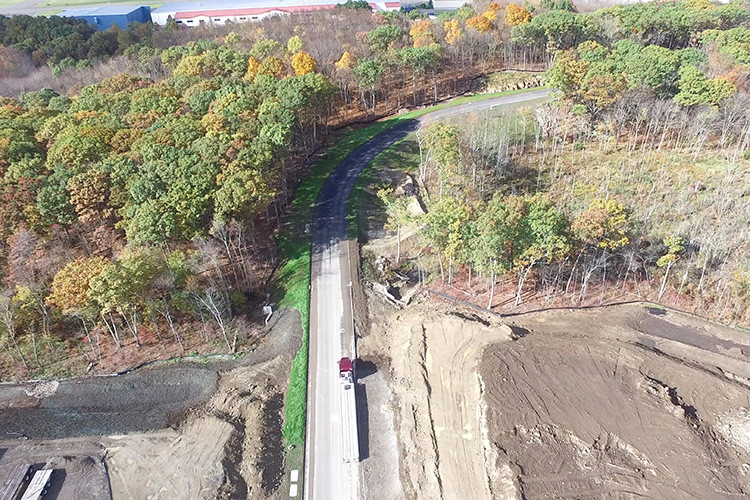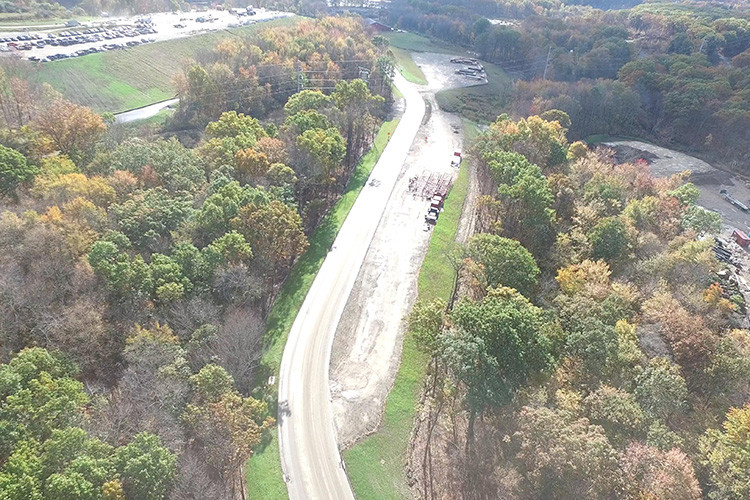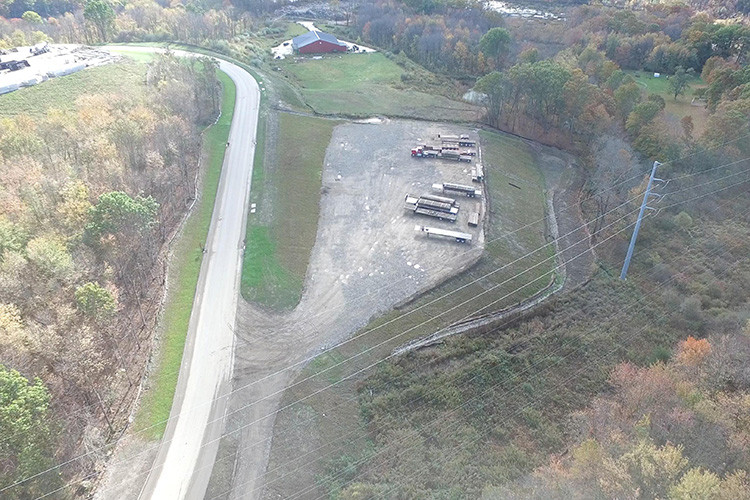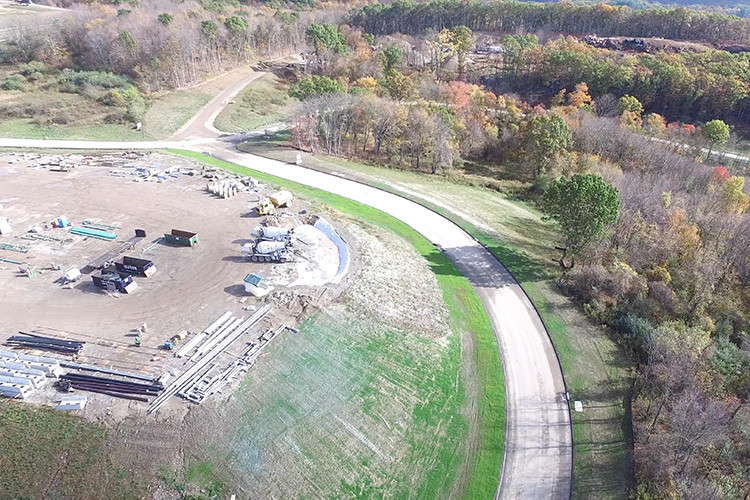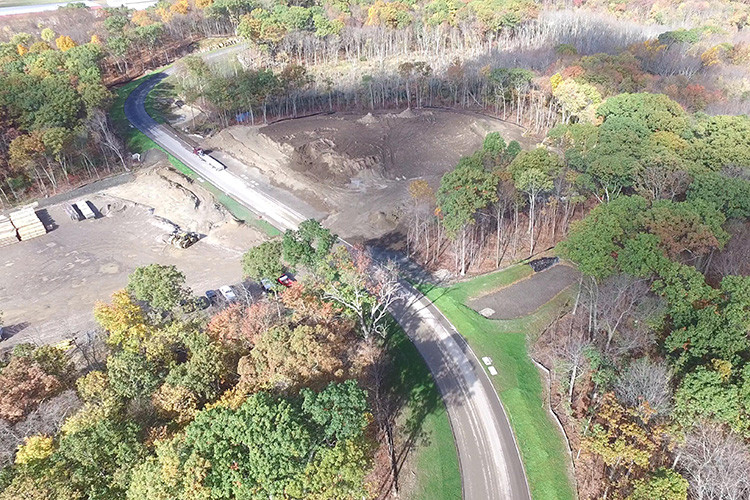 E Commerce Drive
Oxford, CT
---
Site/Civil Engineering | Land Surveying | Land Use Permitting
The proposal included the reconstruction of approximately 2900 linear feet of Woodruff Hill Road from the intersection with Prokop Road to the north, which provides access to the CPV Towantic Energy Center. In addition, approximately 4450 linear feet of new road, E Commerce Drive, was constructed east of the Oxford Airport and to connect the Oxford Airport to Woodruff Hill Road. This road network construction serves the Woodruff Hill Industrial Park which contains 17 industrial building lots spread across 290 acres.
Civil1 completed road grading, drainage, utility and erosion and sediment control design for the project. We also were the lead consultant for permitting with the state and local land use agencies.
The project area contained a significant amount of wetlands and sensitive environmental areas. The design required multiple wetlands crossings and a detailed erosion and sediment control plan and stormwater management plan to protect the wetlands areas both during and after construction.