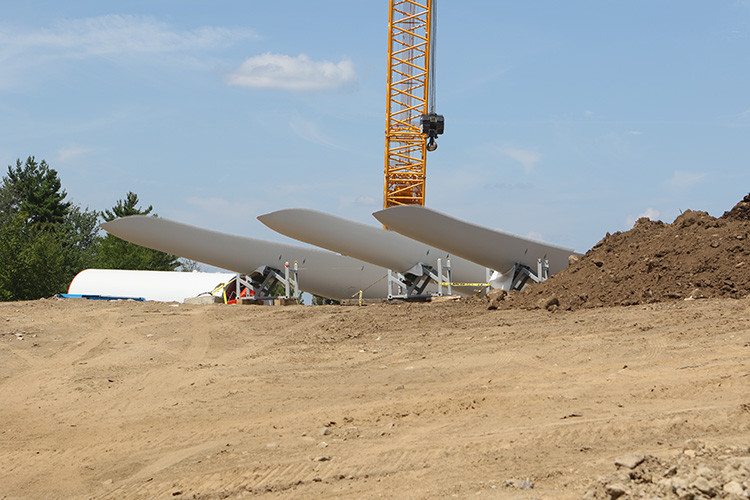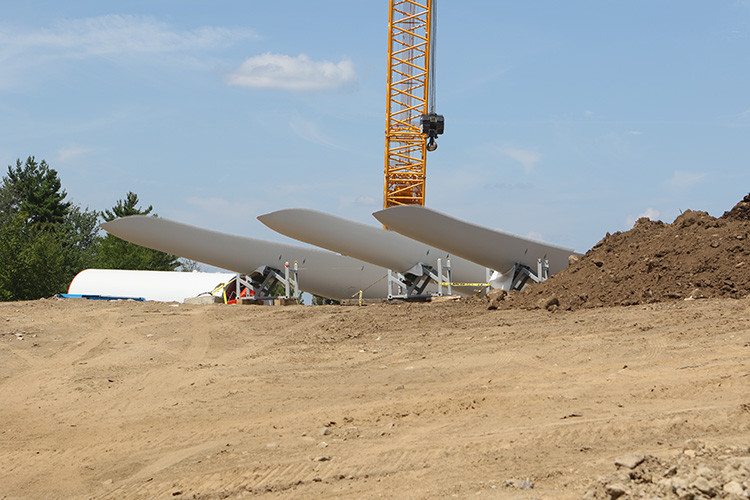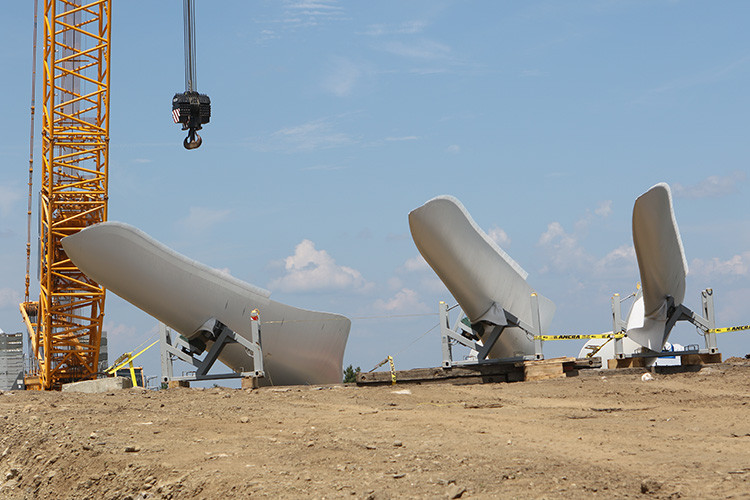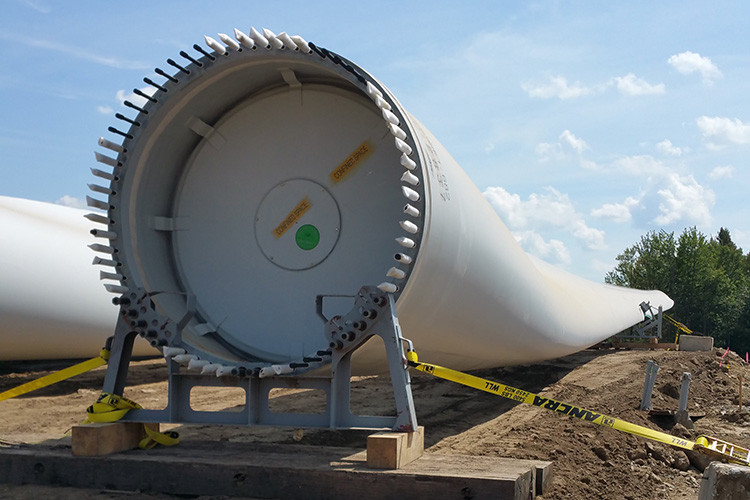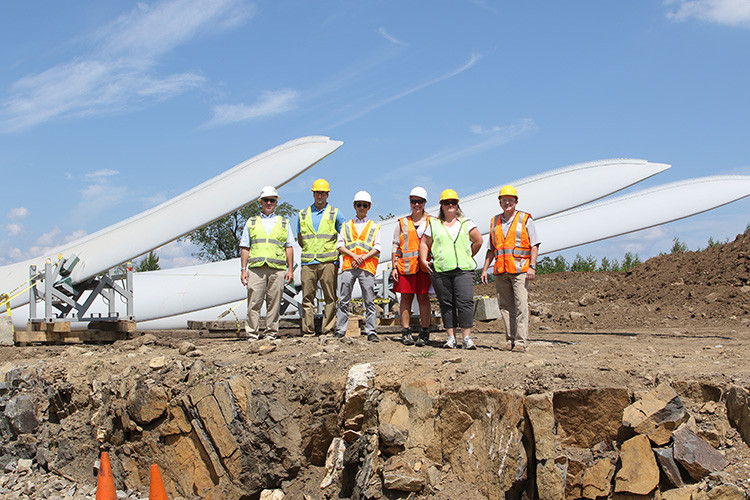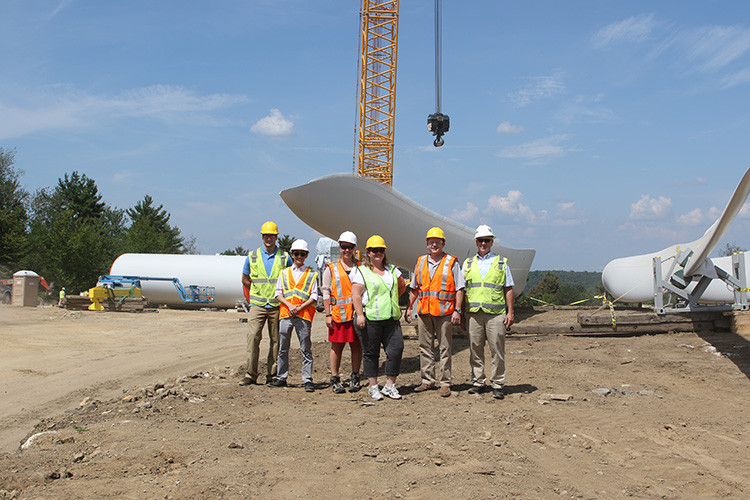 BNE Energy - Wind Colebrook
Colebrook, CT
---
Site/Civil Engineering | Land Surveying | Land Use Permitting
Wind Colebrook is Connecticut's first and only commercial wind generation facility, situated in the northwest hills of Connecticut. This project is an important component of the state's renewable energy portfolio.
Civil 1 was hired to perform wind surveys to determine the feasibility of turbine installation. Complete site development services were provided, to include site towers to house six individual 60-ton GE turbines with 135' blades. An access road was designed to accommodate trucks transporting 20 loads of assembly components and a 450-ton crane up to the tower sites. Large graded laydown areas had to be designed for storage of equipment and for the assembly of the blades to take place on the ground prior to installation onto the top of the towers.
Installation of two of the six turbines has been completed. Upon completion, the six turbines will generate over 16 megawatts of electricity which will service the equivalent of 16,000 households.